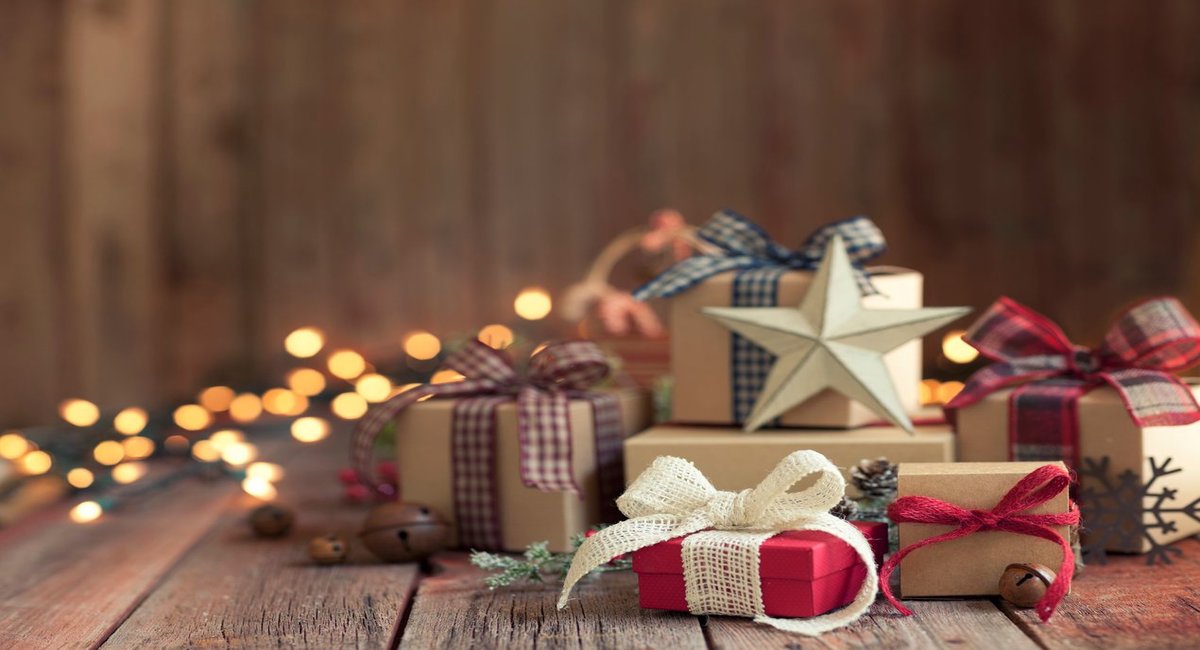 Editor's note: This is Part 2 of a 2-part series on holiday marketing. You can read Part 1 here.
The holidays are going to arrive faster than you think, and it's time to start thinking about how to make your holiday marketing campaigns a success! 'Tis the season for holiday promotions, gift guides, and festive content — a perfect opportunity to grab your slice of the $1000 that the average American plans to spend on gifts every year 
Let's get straight to our second group of tips for creating a successful holiday marketing campaign for your fashion startup:
Don't be limited by the Christmas holiday
There are so many holidays coming up. Between Halloween, Thanksgiving, Black Friday, Cyber Monday, Christmas, Hanukkah, New Year's, and many more, you've got plenty of opportunities to try out different holiday marketing campaigns. 
You'll have a better chance of reaching different audiences, with different purchasing habits, by including more holidays. Plus, you may find that your brand works better with one holiday than another!
Consider how people purchase gifts and use that to your advantage!
Think about how to insert yourself at just the right moment that your customers are thinking about purchasing gifts. Not only in terms of timing (prime shopping days like Black Friday and Cyber Monday… and, let's be honest, a few days before Christmas), but also in terms of how you reach them. 
Are there holiday gift guides that you can pitch your designs for? Can you create your own holiday gift guide that you send out around Black Friday (prime time for holiday gift shopping)? You could partner with a few other complementary brands to create the perfect gift package for that special someone, as a holiday giveaway. 
Highlight your most giftable items
Take a look at your product listings and determine what would make great gifts (and for whom). One size fits all items and accessories are often great gifts that don't require the gifter to know the giftee's size. You can also create a gift pack from a few items, exclusively for the holiday.
Figure out which of your products are best for whom, and ensure that your messaging is targeted to the right audience. Have some scarves that make the perfect gift for mom or grandma? Don't be afraid to mention that in your marketing!
In addition, make sure to highlight these items across your available marketing channels. Create holiday-themed content to share on your social channels, your blog, and your email list. When someone lands on your website, draw their attention to the relevant, timely holiday, and exactly how your designs are the perfect things to buy right now.
Create a simple, memorable offer, and don't be afraid to repeat yourself
Use offers that are clear and easy to understand, in order to stand out from the crowd. Appeal to the emotion behind the holiday, In an extremely crowded time when every brand is running holiday campaigns, keep it simple. 
Remember that everyone will be upping their marketing during the holiday season, so be ready to fight for the attention you deserve. Include an extra few emails in your content calendar, additional posts to your Instagram, and extra budget in your Facebook advertising, to increase the frequency that your customers will see your campaign.
Make your shopping experience seamless and fast
This is a great practice for any time of year, but during the stressful holiday period when people are shopping last-minute and shopping for other people, your shopping experience needs to be pitch-perfect. 
Make sure your sizing guides are clear so it's easy to purchase items for a loved one. Suggest gifts catered to your customers and their loved ones. If you can offer overnight shipping, free shipping, and tracking information. 
And most importantly, make sure that your customer service and operations are ready to handle the rush. Fast response times, clear answers, and quick shipments are crucial at a time like this, and you can really get a customer for life by giving them a five-star experience. 
Appeal to the emotion behind the holiday
The holidays are a time of nostalgia and spending time with your loved ones. Tap into that emotion with your content. Whether it's the imagery of a family reuniting over Thanksgiving dinner, a couple snuggled up in front of a cozy fire, or friends celebrating together as the clock strikes midnight in the new year, figure out how your designs fit into those moments and showcase them. 
Get your customers to picture how they'll feel wearing your brand during the holiday, or how they'll make someone else feel giving your product as a gift.  
——-
Are you feeling ready for the holidays? We can't wait to see the holiday marketing campaigns that you come up with. Share your favorites with us here!