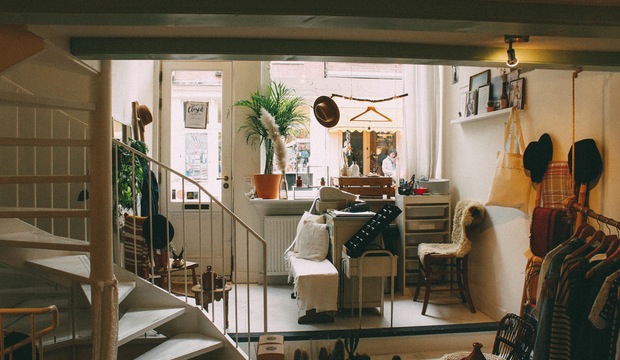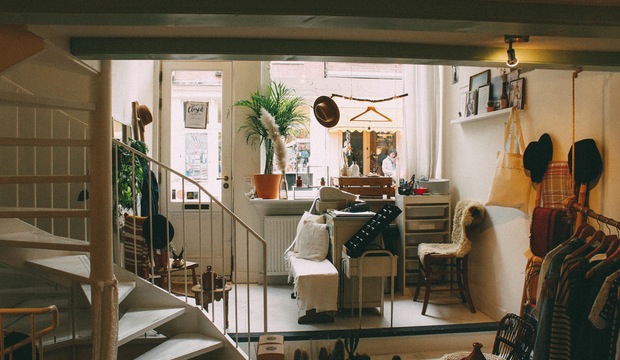 Recently I had a conversation with Melissa Gonzalez, the founder of Lion'esque Group and the author of Pop Up Paradigm: How Brands Build Human Connections in a Digital Age. Melissa is the latest incredible expert to offer her time and expertise to the members of the StartUp FASHION Community by recording a Q+A and sharing checklists, tools, and step-by-step guidance for our most recent Content Collection called "Planning Your Perfect Pop Up."
Melissa shared so much great info in our Community members, that I wanted to share a small bit of it you all, our blog readers, as well. So let's jump in.
OK, to start I think it's important to examine what exactly a pop up shop is. Pop Up Shops are temporary, branded retail experiences. They provide an opportunity for sales, to educate, to test, and to collect more information about your customer. They also offer the opportunity to build a relationship with your customer. See how this differs form say, a trunk show, where the experience is more about the boutique, not a reflection of your brand?
Why Produce a Pop Up Shop?
There are several indicators that a pop up strategy makes a great addition to your business. marketing, and sales strategies. Here are some to think about:
Selling online-only isn't enough; complementing your online efforts with offline initiatives is important for a full circle brand experience.
A pop up shop is a marketing tool; it helps you build the awareness of your brand with more impact and intimacy.
A pop up activates current customers to spread the word about you; you create ambassadors much more easily when they feel like they know you and the brand.
Pop up shops give you the opportunity to have a branded physical presence without the monetary output of a brick and mortar store.
A pop up helps you to learn more about your customer and what your customer thinks about your brand and products, which in turn feeds back into your business decision making.
Now that you know some reasons why a pop up shop is good for brands and businesses, let's look at more specific reasons a brand would launch a pop up shop.
Get sales + build brand awareness (these are always true but you want more than that)
Test a new market
Use as a focus group for your product offering
Educate your customer more in-depth about your brand and products
As a vehicle for collaboration
All of those reasons sound great, I'm sure. But before you jump into making this big decision, you need to do one thing: Assess your business to know if you're actually ready for a pop up.
Your Business Assessment
Before you think about doing a pop up you really need to look inward and see if you're ready. To do that, you should to ask yourself these questions:
Can I afford to do a pop up shop?  Melissa mentions in Pop Up Paradigm that if you don't have $15,000 to $20,000 to spend on a pop up, you're probably not ready. With that said, when I spoke with her for our community content collection, she followed that up with some ideas for independent or emerging brands that don't have such a big budget. Things like collaborating with other brands to split the cost, using friends and family to staff the pop up, leveraging relationships to find a free or low cost space, and getting sponsors. But even with all of those great ideas, you still need to have money. You still have to design and create the space, you still need to market the event, you still need things like insurance and contracts drafted. If you don't have a healthy budget at your disposal, then you're not ready yet.
Do I know my brand message?  This was a point that Melissa made several times during our discussion and with good reason. If you don't really know what it is you're communicating about your brand, your business, and your product, then the expense of a pop up is a total waste and you're not ready yet.
Do I truly know my customer? Be honest with yourself. Do you really know who your customer is so much so that you can create space and an experience that really resonates with them? It's easy to have a basic understanding of who this person is but basic won't cut it. You have be be confident that you can "speak" to her through the pop up shop; that she will resonate with the experience you've created and that you have a chance of making her a long-term part of your community. If you don't know what kind of experience your customer wants to be a part of, you're not ready yet.
Do I have the time to launch a pop up shop? Like anything else you want to launch, a pop up shop requires a time commitment. Time for planning and researching, time for partner outreach, time for creating the space, time for marketing, and time for running the pop up. All that adds up to a lot of time. If you don't think you have the time right now to give the pop up its proper due, then you're not ready yet.
If you have answered "no" to any of these questions, then you're not quite ready to produce a pop up shop, that's OK, don't be discouraged. It just means that you need to put together a plan that will help you be ready.
Start with participating in some trunk shows to polish your brand message and get to know your customer better. Also spend more time researching your customer on social media, and practice communicating your brand to others. Finally, review and adjust your budget for next year to financially plan for a pop up shop as well as decide what needs to change operationally in order for you to be able to allot the proper amount of time to planning, launching, and marketing your pop up shop.
Not yet a member of the StartUp FASHION Community? Get on the list here to be the first to know when we're opening up again and welcoming new members.