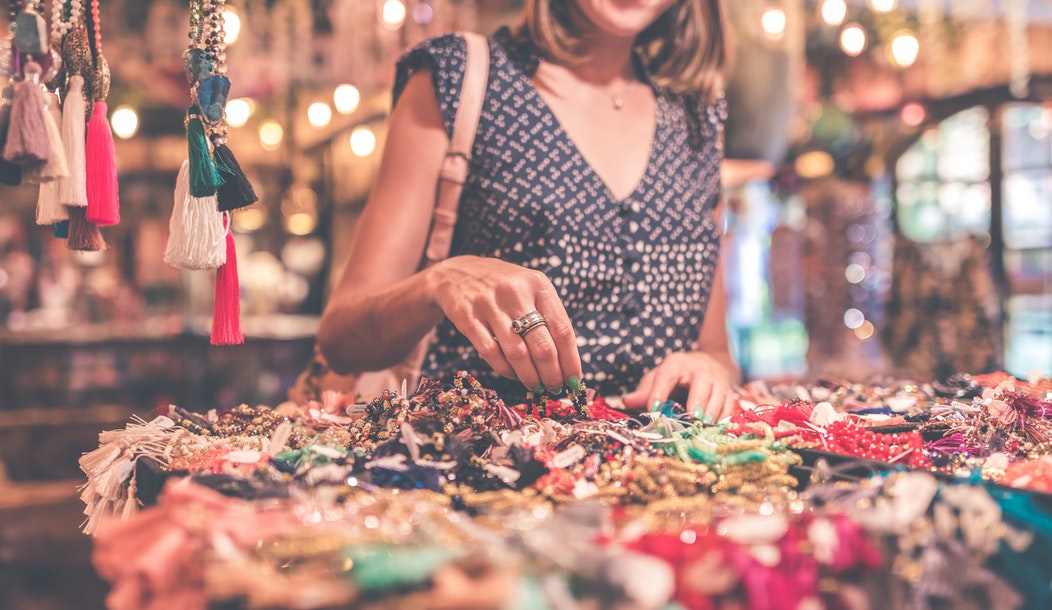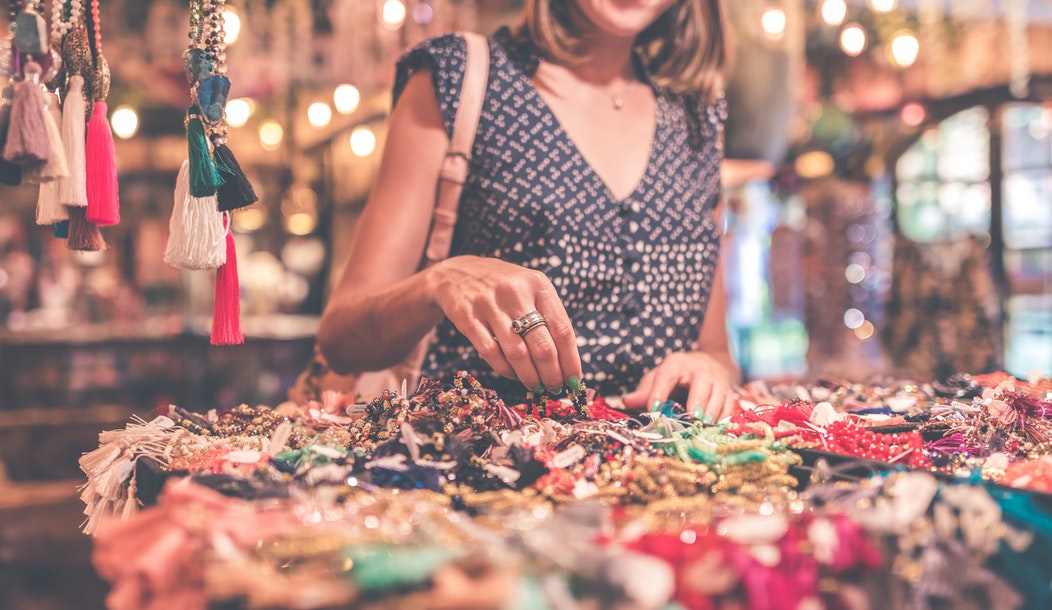 Fashion is all about keeping up with the latest trends and creating new ones, and your marketing strategy should be doing the same thing. While you don't need to jump on every new marketing tactic that comes along (please don't, by the way), it's good to stay on top of trends so that you know when there's an opportunity that's right for you and your business.
Let's take a look at a few different non-traditional marketing tactics that might work for your brand.
Pop-Up Shops
With the push toward e-commerce and the ease of setting up your own Shopify, many retailers are exclusively or primarily online. It's a great way for customers all over the country, or even all over the world, to have access to your products, but the in-store experience is still an unmistakably valuable one.
Traditional in-store experiences might not be the right fit for you, with a heavy investment in leasing, fit-out, employees, and shop inventory, but the prevalence of short term "pop-up" shops have made it easy to get that in-person experience at a low cost. You can pop up in a hotel lobby, another shop, an event space, or even a park. Unique pop-ups like Airstreams or vintage trailers are always a fun draw too!
Here are a few tips to make your pop-up successful:
Make sure that your offline experience is connected to your online experience–don't lose those in-person conversations once someone leaves, make sure to get their email, give them a discount code for your site, or get them to follow your Instagram to see new product releases!
Partner with other relevant brands to host a pop-up together. You can save on costs, extend your reach to a broader community, and build great brand associations for yourselves.
Identify a few key actions for someone to take at your pop-up shop or event. Whether you offer a game to play, a photobooth, cocktails to sample, or even a meet and greet with some influencers (or yourself!), it's helpful to give your community a reason to attend and share their experiences on social media as well.
Home Try-Ons
The popularity of e-commerce and diminishing traditional retail experience also means that trying on clothes is a problem that needs solving. Many e-commerce shops are handling this in different ways: detailed fit measurements, showing clothes on different size models, and even virtual try-ons for items like eyewear.
Home try-ons have been a really successful option for brands like Warby Parker. They offer a way for the customer to try on multiple pairs of glasses from the comfort of their own home, without an upfront commitment. The customer keeps the pair (or multiple pairs!) that they like the best, and sends the rest back with free shipping, They only get charged for what they keep, and are under no obligation to keep anything if it's not the right fit. On the other hand, they might like it all and decide to keep everything!
You can apply this to your own business as well. Give your customers a way to try on your clothes in their own home, with their own lighting and mirror, and maybe even in front of their friends and family to get a second opinion. If they send selfies to friends, share to social, or show their roommate, it's great word-of-mouth marketing for you too.
It's better than a fitting room with awful fluorescent lighting and nowhere to hang your personal items, and it's easier than trying to guess what size you are and hoping for the best when you order from an e-commerce shop.
On-Site Reviews
The idea of putting customer reviews on your product page can be a little intimidating. What if they hate it? What if a mediocre review turns a potential customer away? It's true, you take a little bit of a risk when allowing customer reviews to live on your own website, but it can provide a layer of transparency that is so valuable to your brand.
For a potential customer who's on the fence about a particular product you're selling, it can be so beneficial to see a real-life review from an existing customer with the same style, needs, or body shape. Zappos, for example, does a great job of aggregating customer reviews around specific elements like whether a shoe tends to run small or large, narrow or wide, and how much support it provides.
Once you've decided to add reviews, you'll find there are quite a few services out there like TrustPilot, Yotpo, and BazaarVoice that can help you seamlessly request reviews from your customers at the right points in their customer journey. They can also add reviews to your site with a widget and give you a system to moderate them, which can be particularly helpful if you're concerned about fraudulent reviews.
Tip: Keep in mind that the customer journey shouldn't end when they leave a review. You'll really win the loyalty of a customer if you follow up after they leave a review (whether it's positive or negative) to thank them for their feedback.
Referral Program
Haven't you heard? Word of mouth is king. Referrals consistently drive strong conversion and loyal customers because they're hearing words of praise and real-life recommendations from their friends and family. You can really leverage your existing happy customers to reach their networks and build buzz around your brand and your products if you make it easy for your customers to spread the word about you.
Referral programs can come in many forms, but the logic is simple. You offer a reward to the referrer for referring a new customer to you, and you make it super simple for them to do so. There are again, lots of services you can use to integrate with like GetAmbassador and Friendbuy, or you can build your own custom integration, but the key is to figure out what drives your community to refer new customers, and what incentive is most likely to make that new customer purchase.
Some brands do offers like "give $10, get $10," and others give their customers free sample products to send to friends as a trial. You can always test and find out what works best for you.
Have you tried one of these tactics? Do you have another non-traditional tactic we didn't cover? Let us know in the comments!