Here's Your List of Fashion Trade Shows 2016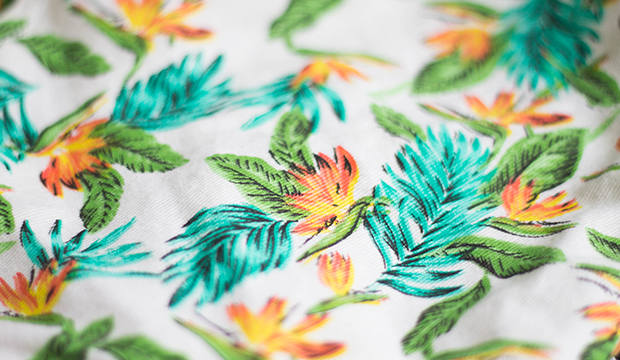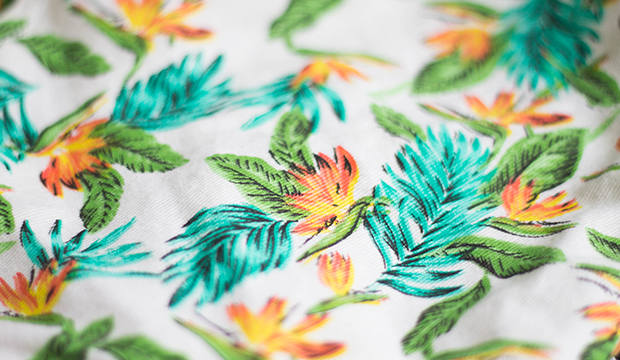 It's a new year year and you might be thinking about fashion trade show participation. If that's the case, here' s a list of fashion trade shows for 2016.
Fashion Trade Shows- Sourcing
Source fabrics and trims, attend business seminars, meet factories, sample makers, printers, and all kinds of production focused industry folks. These are shows you attend for free.
DG Expo: DG Expo offers a textile and trimmings exhibit for designers and retailers. The expo also offers seminars on business growth and textile classes. The expo hits New York Jan 20th and 21st, Miami on March 9th and 10th, and Dallas June 13th and 14th, 2016..
Texworld USA: Texworld USA is North America's largest sourcing event for designers, fabric buyers, and merchandisers consisting of products ranging across the entire spectrum of fabrics. The next Texworld USA is scheduled for January 24-26th, 2016.
Sourcing at Magic: Sourcing at Magic is a fashion-sourcing event where attendees have access to global resources, and receive insight into trends and information regarding inventive technology and the industry. It takes place from February 16th-18th in Las Vegas.
Kingpins: Kingpins offers a tightly selected list of vendors that including denim and sportswear fabric from all over the world. The show happens at various cities, with the next show in New York on May 11th and 12th.
Indigo/ Premiere Vision: This show brings 125 exhibitors including design studios, bookshops, and trend bureaus while showing designs for prints, embroideries, knits and more.
Indigo New York will be January 19th-20th.
Fashion Trade Shows- Selling
Get new wholesale accounts, attend networking events, meet fellow designers, press, boutique owners, and all kinds of sales and marketing focused industry folks.  These are shows you participate in for a cost. For these shows you need to have your packet ready to share with buyers: look book, wholesale line sheet, etc.
EDIT: EDIT focuses on presenting established and emerging designers of premium womenswear for both buyers and brands. EDIT comes to NYC February 22nd-24th, 2016.
ENK (Coterie and TMRW): Run by ENK International, Coterie offers a marketplace to connect designers to international retailers. Coterie is a platform for generating revenue and inspiring trends. It hits New York January 10th-12th and February 22nd-24th in NYC.
Capsule: Capsule holds a women's show in New York City from February 21st-23rd.
Designers and Agents: Designers & Agents identifies emerging talent and creates connections with designers and buyers. D&A features brands from around the world that are the influencers of the market. This show comes to Los Angeles from January 18th-20th,  March 14th-16th, June 6th-8th, and October 17th-19th, and NYC from February 21st-23rd, 2016.
COAST: COAST shows come to Miami March 21st and 22nd, and to Nashville March 7th and 8th. COAST offers the latest trends and bridges the gap between designers and retailers, while becoming a global trade show.
Agenda: With a portfolio of over 1,000 brands, Agenda is the most diverse and fashion trade show in the world. It comes to Long Beach from January 7th and 8th and Miami from January 18th and 19th and Las Vegas February 15th-17th.
POOL: The POOL tradeshow is where new items are found for the boutique market for all sorts of retailers. POOL comes to Las Vegas from February 16th-18th.
AccessoriesTheShow: NEW YORK AccessoriesTheShow creates the world's largest and most vibrant marketplace for juried accessories each and every season. Comes to NYC January 10th-12th and February 22nd-24th and Las Vegas February 15th-17th, 2016.
Accessorie Circuit/ Fraiche Circuit:  Established in 1987, CIRCUIT is a comprehensive women's accessory and footwear exhibition featuring designer and fine jewelry, handbags, footwear, scarves, belts and gift items. Held 3 times a year during the January, May and August NYC market weeks, this exhibition runs concurrently with ENK's Intermezzo Collections. Comes to NYC January 10th-12th and TBD May and August 2016.
Atelier Designers:  International fashion collections of womenswear, jewelry and accessories to the wholesale trade only. Active in New York fashion trade shows for 16 years, Atelier represents over 100 studio designers. Comes to NYC February 21st-23rd, 2016.
COEUR: Fashion, accessories, gift, home, and lifestyle show. Comes to NYC January 31st-February 3rd, 2016.

TRANOÏ: An artistic platform with a stern selection of international premium designers, created for them to meet the most influential fashion ambassadors. Organizing fashion tradeshows TRANOÏ also puts together artistic installations, designers exhibitions, catwalk shows, parties and all sorts of events which arouse the dreams and desires inherent to fashion. Comes to NYC February 21st-23rd, 2016.

NY NOW LIFESTYLE: Will showcase a broad spectrum of merchandise categories, including giftware, personal care, stationery, fashion accessories and children's products. Coming to NYC January 31st to February 3rd 2016.

NY NOW HANDMADE:  Representing all home and lifestyle categories and crafted in all types of media – with distinct groupings of designer-makers and global import resources. Coming to NYC January 30th – February 2nd, 2016.
Tips for sales-based Fashion Trade Shows:
Make the Most of Your Trade show Investment
The Scoop on Trade Show Participation
Tips and Tactics for Doing a Fashion Trade Show
60 Comments
Kiran Badola
Hi Nicole, I am a textile/fashion/graphic designer and weave handwoven scarves on a table loom. I have authored two textiles books titled Eri Silk Cocoon to Cloth and Woven Vibe. My children's books titled A Hermit and The Tailor Birds and Friends Forever are also available for purchase at Amazon. I have designed baby clothing for infants with whimsical illustrations from these children's books. Infant frocks have been designed by me from weave structure to pattern layout and drafting. Please let me know a trade show where I can meet buyers and participate as an exhibitor/vendor. Best regards, Kiran Badola www.mountainhandicrafts.com
Nyamaa Tume
Mongolian cashmere, yak, camel wool garments Seeking advise from Nicole or guests about which US fairs and expos would suite best for Goyol Cashmere's products manufactured in cashmere, silk-cashmere, yak wool, camel wool and sheep wool. We attended Coterie Feb 2016 and would like to pursue further our goal to enter the US market with our pure, organic garments of about mid range pricing. Thank you, Nicole, very much for the info and the list above goyolcashmerellc@gmail.com
stephen Fernandoz

We introduce my company as a Manufacturer and Exporter of Readymade garments from Tirupur Tamilnadu since 15 Years all though we have experience in textile and Garments sector for long Years. Our products: Garments: T-shirts, Polo shirts, Cut & Sew T shirt, Raglan T shirt, Roll, Neck T shirt, Long Sleeve Turtle Neck T shirt, Tank Top, Boxer Short, Pajama, Sleepwear, Sweat Shirt, Fleece Jacket, Underwear, Panty, but Major Products for manufacturing own unit are Men's/Ladies/childrens. If you have any new order enquiry of Mens / ladies style, Please try to send me all the files to quote our best price. Thanking you Br Stephen Fernandoz Firstar Fashions South India
Nicole Giordano

Hi Santashe, A lot of retailers I know use Instagram to source out new fresh labels. I would suggest learning about the search functionality on Instagram and start looking that way. Also, our Instagram account ( http://instagram.com/startupfashion )follows a lot of amazing designers, so you could check out who we're following. :) Also explore online shops that are dedicated to emerging and independent designers to get some names and then reach out to the designers through their own websites. Hope those ideas are helpful!

Sharwari Patil

Hi Nicole, Thanks a tonne for all the information. I graduated from parsons after which I got back to India and started my own line. My 1st line consists of contemporary designs with Indian block printed fabric.. I'm looking at platforms in the U.S. wherein I can show case my designs or even be able to sell to different boutiques. I would grateful if you could suggest trade shows in the U.S. where people from other countries can participate.. Or any other mode through which I could get intouch with retailers and boutiques. Best, Sharwari Patil

Nicole Giordano

Hi Sharwari, Congratulations! Have you pitched your line to Latitude? They may be a good fit for you: http://www.shoplatitude.com/ I'm not sure if you're designing gift-able items (bags/scarves/etc) but the NYC Gift Show is a great trade show for international, global design aesthetic. Hope that helps! Nicole
Faibee
Hi Nicole, My name is Faibee. First of all, thank you for the information provided in this article. It is invaluable! I am working on launching a fast fashion retail for women and men in a few months in Cameroon (West Africa). I am working on having a brick wall retail boutique because I value fashion shopping experience and having the feel of clothing. The instore experience is something I want to build into my clients' shopping experience. I love contemporary and seasonal wears. Transitional pieces that can be worn often but not lose its worth. Furthermore, I intend to include accessories into my boutique to spice up every fashion-wear we end up selling. Do you perhaps know of any links, designers, wholesalers or venue I can find them at? I am also hoping some designers and wholesalers reading comments here can reach out to me to share their lines and sheets for consideration. I may be reached on my email and welcome soft samples from any designers and wholesalers. (faibee28@gmail.com) Thank you & regards, Faibee
raghav rajgarhia
Hi Nicole, i am Raghav Rajgarhia, from India. I have a boutique store in Kolkata, India from the name of Gems(India). We have high end, designer handcrafted jewellery, and showcase a wide variety of styles mainly in earrings and sets. My main goal for contacting you is, the product- market mix for my product is not right in the wholesale arena, as our fashion jewellery is priced at a higher end, and we are looking to expand outside India. We also have few products being sold in New Jersey and Jakarta by indian ladies. I need business advice on how should i enter into the markets of west.
Vikram Choudhary
Hello All, My name is Vikram and I am starting a high end line of shirts for men, We are using top class material and all the shirts in our line are party wear. this is my first step in fashion industry and I need some guidance, if someone can help me out. Currently, we have capacity of around 2500 units per month but we are planning fr expansions for up to 5000 units per month. Please contact me if you are interested in high end men's clothing line. Thanks, Vikram
Rockylee Coulson
hi Nicole.My name is lee.my husband and i make 100%hand-made leather sandals in Jamaica.how can we be apart of an expo or a fashion convention in or around the New York area?we have a wonderful product and would love to rent a booth of some sort to display our authentic and unique styles, in order to get some attention from potential buyers and wholesalers.Please let me know. thanks!Bless!
Sana Ali
Hi Nicole, Thank you so much for the information you provided in this article. My friend and I are planning to launch an ethical women's wear line and were wondering which trade show would be the best to showcase our line at. It involves recycled fabric and Indian embroidery on contemporary western silhouettes. I am based in Chicago while my friend is in India where the manufacturing process will take place. Any help will be appreciated!looking forward to hearing from you! Sana
Lionel W.
Hi Nicole, I am working for a start-up Showsourcing that helps product sourcers to be more efficient. So as you visit trade shows I advice you try ShowSourcing it can really help you improving your productivity as you visit trade shows. It is a mobile & web application that helps product sourcers and managers to collect and organize data in a blink of an eye during any sourcing event. So as you come back home after an exhausting fair all your precious data are waiting for you fully organized.
Rosemarie Powell
Hi Nicole, My name is Rosemarie. I am working on launching my mobile women boutique in the next two months. I decided not to go with a brick wall store because I wanted to be unique. I love transitional pieces that can be worn day into night, sassy & classy. Could you point me in the right direction to locating some medium designers or wholesalers that can provide the clothes, accessories and shoes I am needing for my store? Also if I was to travel where would you recommend that I go that would be beneficial to my business? I value your opinion, please I can be reached at wowpe2015@gmail.com Thanks
Simon
Hi Nicole, We recently showcased at Magic Las Vegas with a terrible outcome due to bad customer service. Could you recommend a trade show comparable to Magic and/or Project Women in Las Vegas? We are trying to show women's clothes of high quality and extraordinary but contemporary designs which lie in the upper middle price price range. Your help is highly appreciated. Kind regards.
Sharmin
Hi Nicole, My name is Sharmin. I am involved in arranging a community/ network event to showcase local boutiques/businesses in the Dallas/Ft.Worth area. I mainly am involved in community organizations of immigrant communities (Indian/Bangladesh) but everyone is welcome to participate/attend.The purpose is to give all established and home based boutiques a platform where they can display and sell their merchandises to the community for daily/festival day needs The event will be Sunday, May 29 at 11:00 AM CDT location: Southfork Hotel/Quality Inn, 1600 N Central Expy, Plano, TX 75074. I know you are very popular in the Fashion community- so just thought to share with you. Anybody needing further info. can contact dfwstylevent@yahoo.com Thanks
Cactus & Clyde

Hi Rosemarie, Cactus & Clyde is a new brand of Southern inspired graphic shirts that we design ourselves. We are currently selling wholesale to Boutiques all over the US and Canada. Our price point is consistent with what you would expect to find in a Boutique and the quality of our clothing is right there too. If you would like for me to send you a current line sheet, let me know.

Faibee

Hi, I am about to launch a boutique in Cameroon (West Africa) where I intend to sell female and male clothing from Contemporary to formal wears, and season inspired clothing. Could you send me your Line Sheet for Cactus & Clyde to review and if it is something we are looking for, I will be happy to connect and do business together. Regards, Faibee

Mahesh Kumar

Hi we are ladies/ kids garments manufacturer based in Delhi. And we produce scarves/ canvas bags .Off late we have started to produce home cushions and artificial jewlery as well. Our clients are based in Europe, south Africa, south america, middle east , and Australia, Some of them are Newlook, Diesel, , Tomy Hilfigure , Yours, Dorothy perkins, All saints, Monsoon, Bestseller,Elcorte, Brandtex, Cotton on and many more. We want to open market in US as well.. Please advise the possibilities. Mahesh Kumar Director- AMBUJA OVERSEAS Cell no. 00 91 9717297374
Donna Carroll

Hi Nicole, I found this website searching the web for events in the Houston, TX metro area to showcase my upscale women's swim line azulcurry.com. Do you know of any events in this area? I'm also checking out the Independent Designer's Support Community and loving the templates in your online shop!
Kristen Quadland
Dear Nicole, My partner and I have designed products/apparel that will be airing on television in the coming year. We would like to know if the upcoming trade show in NYC Feb 21-23 Designers & Agent and Atelier Designers would be an opportunity to meet manufacturers overseas who might be attending the show to meet upcoming designers hoping to get there business. We are excited to attend the event regardless, but ideally would love to meet potential overseas manufacturers at the event. I look forward to hearing from you. Sincerely Yours, Kristen Quadland
jacky

hi Kristen Glad to know you are looking for a oversea manufacturer. this is Jacky from Jeteway Holding Ltd in China, a professional manufacturer of exporting garments for 11 years with 100 workers, and we make the garments in all procedures, including the pattern-making, sourcing of fabrics and trims and produce. we would like to work for you. Looking forward to hearing from you at skype: yc19810923, thanks b,rgds Jacky

Jafar

Hello Kristen, I am glad to know you are looking for oversees manufacturing partner. We will be glad to help you with any inquiries you may have. We VIRK GROUP is a fully complianted manafacturing facility and currently working with top fashion apparel brands in USA/Europe. We do not carry any MOQ restrictions for our customers. We also do have our US based office in Washington Seattle. You can email me at Jafar@virkgroup.com Phone: 703-623-3850
Leave a comment
---